⚠️ COVID-19 - industrypart is there for you and supports you - Current news about shipping and opening times...
Yaskawa Varispeed VS-626M5 Inverter and VS-626MR5 Converter Modules Repair – Exchange – Sale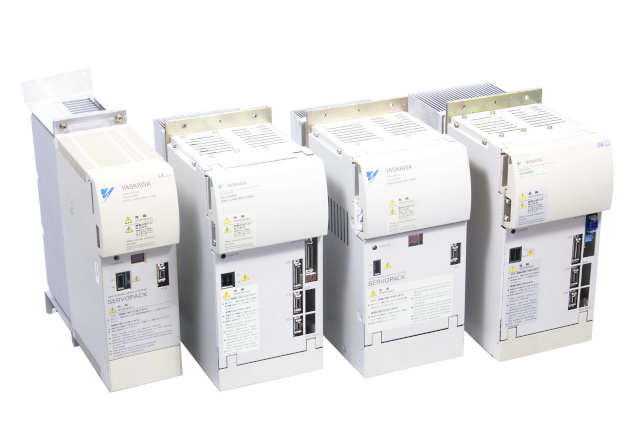 Varispeed Inverter VS-626M5 modules in all sizes e.g.:

Following modules 200 and 400 Volt, between 3 and 50 KW CIMR-M5A27P55-S0, CIMR-M5N27P55-S0, CIMR-M5D27P55-S0, ,CIMR-M5A20110-XXXX, CIMR-M5N20110-XXXX, CIMR-M5D20110-XXXX, CIMR-M5A20150-XXXD, CIMR-M5N20150-XXXD, CIMR-M5D20150-XXXD CIMR-M5A27P5, CIMR-M5N27P5, CIMR-M5D27P5, CIMR-M5A2015, CIMR-M5N2015, CIMR-M5D2015, CIMR-M5A2018, CIMR-M5N2018, CIMR-M5D2018, CIMR-M5A27P50-XXXC
The following modules/boards can be installed in this inverter: YPCT31370-1A YPHT31147-1F MEC-M1A YPCT31243-2C YPCT21140-1B
Varispeed Converter VS-626M5

Following modelle 200 and 400 Volt, between 3 and 50 KW CIMR-MR5A2018, CIMR-MR5N2018, CIMR-MR5D2018, CIMR-MR5A2015, CIMR-MR5N2015, CIMR-MR5D2015, CIMR-MR5A2022, CIMR-MR5N2022, CIMR-MR5D2022, CIMR-MR5A4037, CIMR-MR5N4037, CIMR-MR5D4037
The following modules can be installed in this converter: YPCT31244-1E, YPHT31149-1D, YPCT21139-1B, YPCT31219-1B
For better quality control we have several test stations for Yaskawa Drives in use

Extensive test stations
Inhouse-Repair
Output test runs
Repair at component level by qualified personnel
Use of high quality components; no cheap imitations
Repair service at a glance
Free incoming inspection at the test station.
Standard complete overhaul by competent technical personnel.
Complete cleaning of the devices (including circuit boards and housing parts), replacement of all older/used wear parts.
Intensive cleaning of boards and housings, exchange of all known wear parts, new adjustment, testing according to VDE standards.
An alternative solution is offered for irreparable devices.
12 months warranty on our repair and exchange service.
Standard repair 4-5 days, express repair within 2 days possible for most devices at extra charge.
Validation of the defect: Help with troubleshooting for possible external sources of error.
Converter before repair
Converter after repair
You can contact us in the following way:
Chat with our customer support, write us a message: [email protected] or call us: +49 6251 9888430