Omron Servo Drive and Servo motors Repair – Exchange – Sale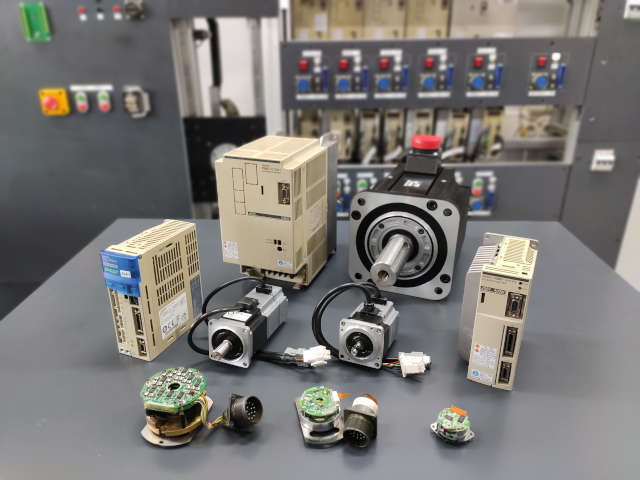 Repair of Omron Servo Drive (servo packs), different sizes 200 and 400 Volt versions e.g:
Servo Drives: R7D-AP02H, R7D-AP01H, R7D-AP08H, R88D-UT60H, R88D-UA12H, R88D-UP20V, R88D-UA04V, R88D-UT40V, R88D-UA12H, R88D-WT01H
For better quality control we have several test stations for Omron Yaskawa Servopack Series in use
Extensive test sites
In-house repairs
Output test runs
Repairs on the component level by qualified personnel
Use of high quality components; no cheap replicas
Repair service at a glance
Free initial inspection at the test site
Standardized complete overhaul by competent specialist staff
Complete cleaning of the devices, circuit boards and housing parts
Replacement of all older and used wear parts, as well as readjustment
An alternative solution is offered for irreparable devices
12-month warranty on our repair and exchange service
Standard repairs in 4-5 days
Express repairs within 2 days
Validation of the defect: troubleshooting help for possible external sources of error
Omron Servopack before repair
After repair
AC Servo motors
We have included the following Omron servo motors and encoders in our program
Servomotoren R88M-U5K515V-S1, R88M-U4K415V-BS1, R88M-W85015F-S2, R88M-UE75030V-S1, R88M-W1K030H-S2, R7M-A20030-BS1 etc.
Encoder TRD-Y2000, TRD-FY2000, UTOPH-81AWF, UTOPE-10ANK, TRD-Y1024, UTOPH-40AWM, UTSIH-B17CK, TRD-FWAG13 etc.
We offer you a repair/overhaul with highest quality standards!
Exchange of the ball bearings
Exchange of the encoder system
If necessary repair of the winding and balancing
Exchange of all older and used wear parts, as well as readjustment
The motor is tested on a special test system and realistic conditions
The motor is thoroughly cleaned (washed out), sandblasted and repainted
Motors are checked for insulation and breakdown after repair
Omron Servomotor before repair
After repair
You can contact us in the following way:
Chat with our customer support, write us a message: [email protected] or call us: +49 6251 9888430