AC Servo- and Spindle motors
Sanyo Denki AC Servo- and Spindle motors Repair – Exchange – Sale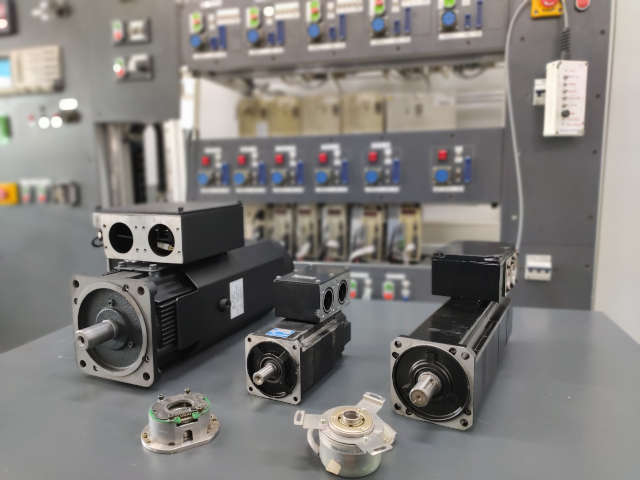 Repair of Sanyo Denki AC servo and spindle motors in all sizes e.g.:
Servomotors e.g.: P50B08075HXS00, P10B10120HXSB1, P10B10120HCSB, P20B10100DXV00M, 65ZBM040HXS21EU
Spindle motors e.g.: 64BM180KXS79EU, 64BM180KXS19EV, 64BM180KXS99, , 64BM180LXUL9, 64BM180LXSH9
The following encoders can be installed in these motors: F68010KVF81, E685000F061, FA05000HE0, M40ANN00, 35ANN55
For better quality control we have several test stations for Sanyo Denki motors in use
Extensive test sites
In-house repairs
Output test runs
Repairs on the component level by qualified personnel
Use of high quality components; no cheap replicas
We offer you a repair/overhaul with highest quality standards!
Exchange of the ball bearings
Exchange of the encoder system
If necessary repair of the winding and balancing
Exchange of all older and used wear parts, as well as readjustment
The motor is tested on a special test system and realistic conditions
The motor is thoroughly cleaned (washed out), sandblasted and repainted
Motors are checked for insulation and breakdown after repair
Sanyo Denki spindle motor before repair
After repair
You can contact us in the following way:
Chat with our customer support, write us a message: [email protected] or call us: +49 6251 9888430