NOTICE: Your Browserversion isn't supported anymore. Please update your browser to see the site correctly!

References

---
IHK Darmstadt Rhein Main Neckar
Business Dialogues - The Member Magazine of the Chamber of Industry and Commerce (IHK) Edition 3-2022
www.ihk.de/darmstadt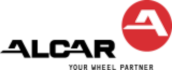 ---
Alcar Ruote SA
www.alcar-wheels.com/DE/steelwheels

---
STAR Micronics
www.starmicronics.de/
Partnerships

---
Alfa-Inc.com
Alfa-Inc sells, repairs and exchanges a variety of industrial products including Yaskawa, Fanuc...
www.alfa-inc.com

---
AZP Italia
Azp Italia offers assistance service on numerical control machine tools of various brands such as Yaskawa, Omron Yaskawa, Fanuc.
www.azpitalia.com

---
Tomislav Topalovic CNC-Service
Service for CNC machines.
www.topalovic-cnc-service.com
Reviews from our customers