NOTICE: Your Browserversion isn't supported anymore. Please update your browser to see the site correctly!

Serial repair
Your competent outsourcing partner
Repair of many electronic assemblies according to standardized repair procedures with documentation
A larger repair capacity is possible for the same or similar orders
Target group: machine manufacturers, service companies and distributors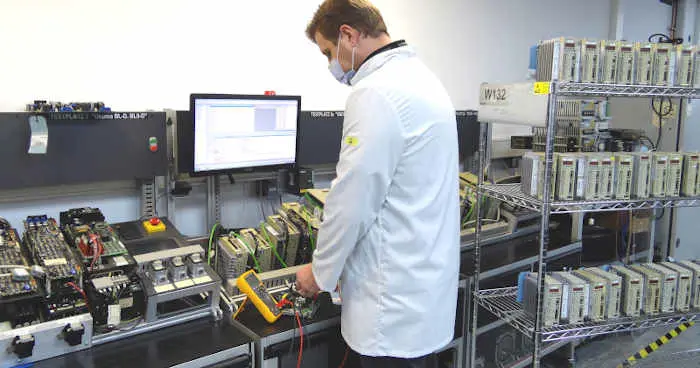 First, we want to understand your problem
Drive and power electronics are often discontinued prematurely. This can mean that you are forced to deliver your customers a replacement. We will help you with the bottleneck analysis and find an optimal solution together.
Our services
Preventive repair at component level
Organization of spare parts
Development of test stations and procedures
If necessary, new development or re-engineering of modules or complete devices

Access to years of experience, specialists and equipment
You can contact us in the following way:
Chat with our customer support, write us a message: [email protected] or call us: +49 6251 9888430